Grandpa's House

2217 Oak Grove Road

Red Boiling Springs

Tennessee 37150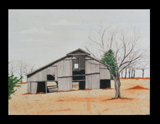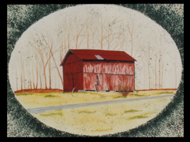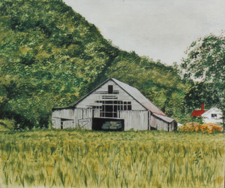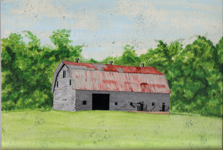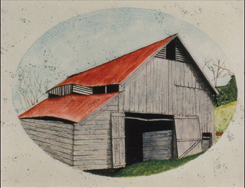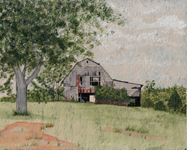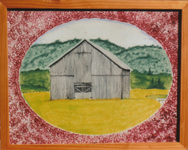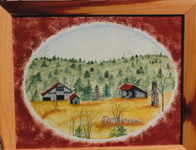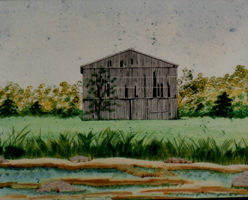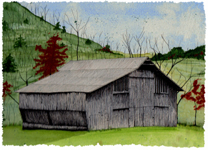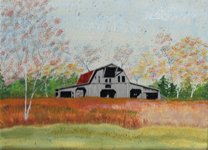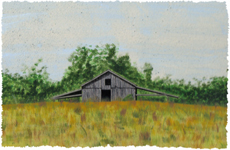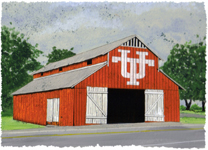 About the Artist

Rita Watson began drawing as soon as her mother handed her a crayon.  She "formally" studied art for 12 years.  She uses many of the watercolor techniques she learned while studying with one of the best known watercolorist in the United States, D.R. Light.

Barns used to be a common sight.  But now, due to spreading urban areas, barns, along with the farmland on which they sat, are disappearing.  Barns represent a life that is nearly gone.  A life that was slower and more at one with nature. 

Artist
Rita Watson
is preserving some of her rural heritage through her "Tennessee Barns" collection of paintings.  Rita's love of barns began as a child playing in her Grandpa's barns on the Ritter Farm near Red Boiling Springs, Tennessee.
Each barn has its own style.  I don't have any preconceived ideas before I begin a painting.  The barn dictates the finished product.

Rita's paintings are mixed media on hard boards.  She uses flat acrylic paint; adding details with pen and ink; finishing with a high gloss finish.  Paintings are typically 10x12 or 12x14 inches in size.  Rita can reproduce your home place or family barn.  The painting below was commissioned by Deena Sadler as a gift for her husband Gregg.  It is a reproduction of his Grandfather's barn.  All of the paintings on this page are reproductions of actual Tennessee barns.

Gregg Sadler's grandfather's barn in

Macon County, Tennessee

I was so naive as a kid I used to sneak behind the barn and do nothing.

Johnny Carson (1925-2005)